Artificial grass installation in fife
we offer a fife artificial grass service
We are a Fife based artificial grass installation company, who offer the best artificial grass lawn services throughout the region. Our team is highly regarded trades people who can offer examples of recent work and do not take full payment until you are happy with the finished job. We also offer a one stop shop for all your landscaping needs, and are able to quote for any garden makeover you may desire.
Deciding upon artificial grass in Fife, for your home or business offers many different colours and levels of hardiness. For this reason we hope that this informative page can help us support you in choosing the right type of lawn surface. Although you may think most artificial grass is equal, there are variables that separate good quality from poor quality such as the pile height.
Also, finding a balance between weak and short artificial grass blades and blades that are too long is the best option, and so we suggest a blade pile height in the 30-40mm range. Along with the length of blade, it is importance to consider the density of the pile, and this is how much grass is on each square metre of turf for example. A good pile density is around 15000-19000 stitches per metre squared.
Colour is a personal choice for customers, and is as varied as the variety of grass colours that you can find in the wild. However consideration should be given to the area you will lay the grass. What colour will fit in best, and if it is a shaded area perhaps a lighter grain will also stand out best. Light conditions affect the way your artificial grass presents itself. Once booked in, we can order samples for you and this can be checked against your current environment to see what is best for your needs.
When we order grass for you, the budget will dictate what type you choose to have. Artificial grass is made from a few variants such Polypropylene, Polypropylene and Nylon combined and Nylon on its own. The first option mentioned is a very good option but Nylon is far superior in regards to strength. Sourcing grass that will be stable to foot traffic, we will also make sure that you are offered options that include warranty cover against fading.
landscape gardening fife services
a bespoke landscape gardening company
We offer a whole host of landscape gardening services, and being soft and hard landscaping specialists we can offer you a solution to all of your landscaping needs. Whether you require a new garden decking to be installed or are looking for an Indian sandstone patio to be built up; we can achieve all of this for you. On the home page, are mention of more of the landscape gardening in fife services we offer.

highly skilled trades people offering a multitude of landscaping services
We are very experienced Fife landscape gardeners and can offer support to you with regards to the options available. For example our fence building services include a variety of finishes and sizes. We will offer a clear quotation from the start and much of our work can be seen on our facebook page, where we have multiple excellent reviews and pieces of feedback.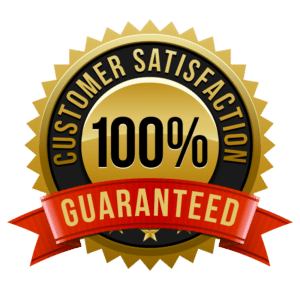 WE OFFER WARRANTY COVER
We offer a warranty period inclusive of all our hard landscaping services. Please ask about how long this cover will last, it is dependant on the type of work we are undertaking for you. We are so confident in our ability to offer a quality long term solution to your gardening needs that we are hereby putting our name to it!